The food court hosts a variety of food vendors and is located at Magnolia Avenue between Section Street and Bancroft Street.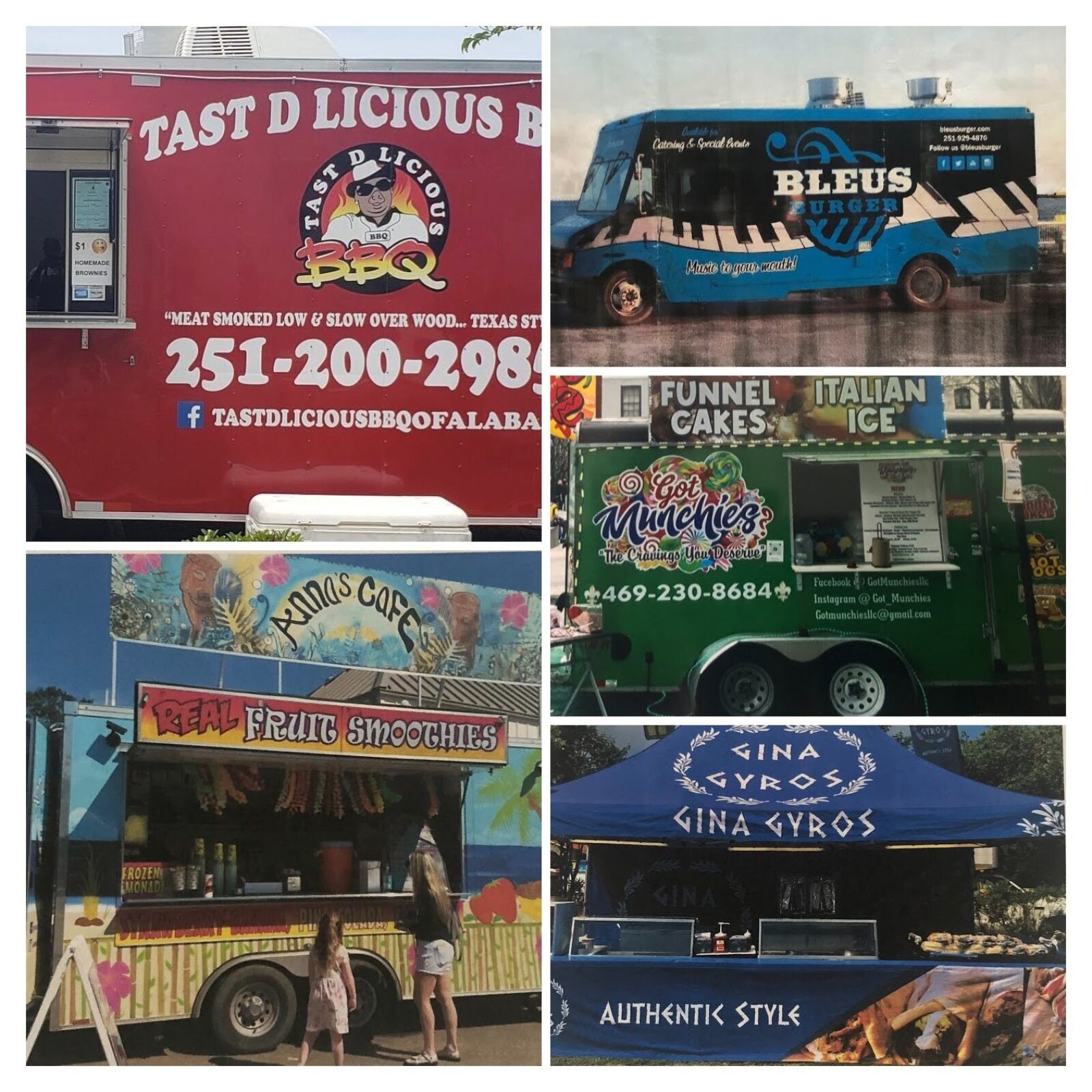 Anna's Cafe

Fruit smoothies, frozen coffee, & sweet treats
Blues Burgers

Crafted Burgers, Crafted Fries
Cobb & Company Snack Foods
Carnival Food
Copeland's Ice Cream

Homemade Ice Cream

Food Culture Street Kitchen
Gina Foods

Gyros
Got Munchies?

Carnival Food
Island Noodles

Hawaiian Wok Fried Soba Noodles
Jessica Achorn Concessions
Carnival Food
Monica's Concession
Carnival Food
Mustache Mike's

Italian Ice Cream
Punta Clara Kitchen

Southern treats. Pecan delights, fudge, divinity
Southern Concession

Lemonade, Carnival Food
Tast-D-Licious BBQ
Cooking with Smoke - Ribs, Pulled Pork, Brisket & Chicken
The Copper Kettle
Hand-stirred kettle corn
Tin Tin's Oriental Food
Carnival food with an Asian influence.