We thank the sponsors who joined us for the 2022 Festival...
Gold Patrons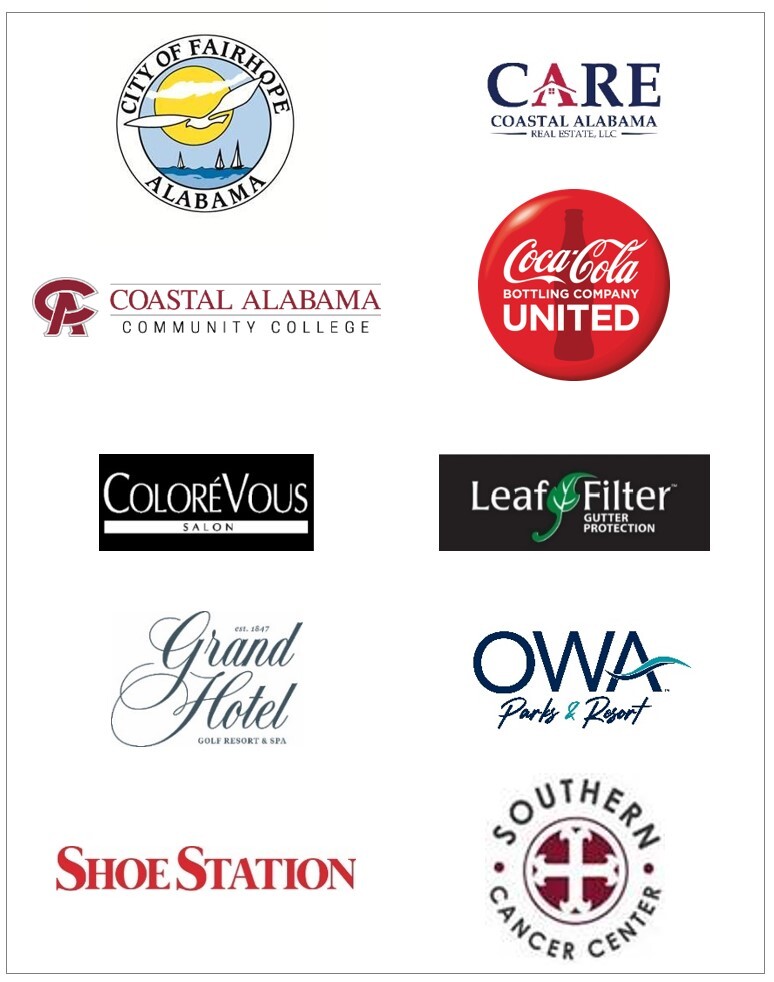 Silver Patrons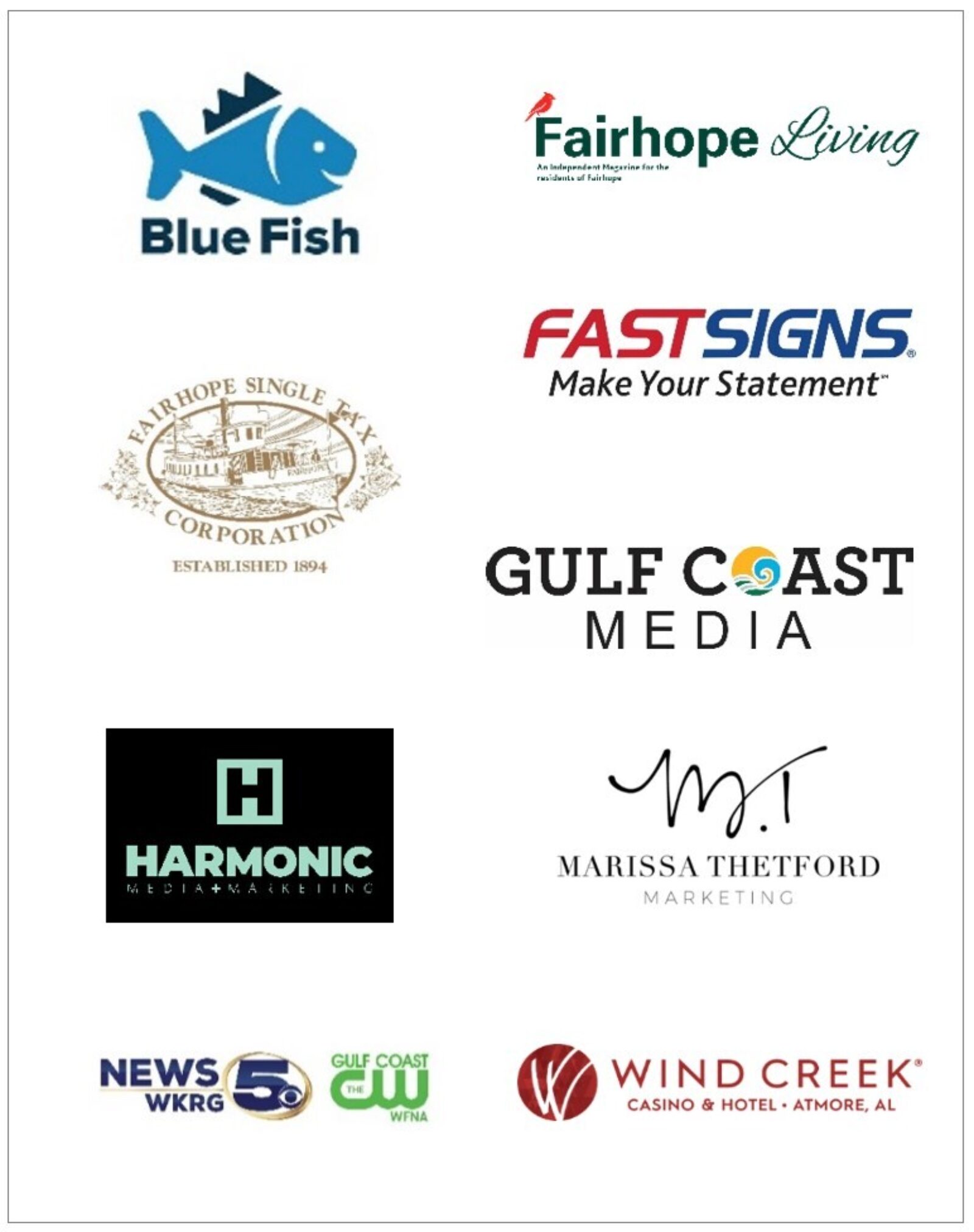 Bronze Patrons
Fairhope Music Fest
Flowerwood Nursery
M & F Casuals
Merchants and Marine Bank
Regions Bank
TCB Coastal Banking
Trustmark
Copper Patrons
92 ZEW
Downtown Fairhope Business Association
Fairhope Brewing Company
Imperial Dade
Jubilee Ace Hardware
Piggly Wiggly
Riviera Utilities
Segers
SouthState Bank

The Balcony
Patrons
BCSS - Baldwin County Sewer Service
Budweiser
Lyons Share
Red or White Wine
---
---
---
The proceeds from the Fairhope Arts & Crafts Festival support the Festival Foundation, a 501c3 corporation. The Festival Foundation gives the money raised by the Festival to organizations and students within the Fairhope community.

Check out our sponsorship opportunities and join us in supporting the Fairhope Arts & Crafts Festival by becoming our sponsor and giving back to our community.


---
Patron Award Program - $100.00 Purchase
The Patron Award Program allows businesses or individuals to honor their favorite artists and craftsmen by committing to purchase at least $100.00 from one of the festival vendors. When they find that special piece and buy it, they present the artist with a ribbon and placard bearing their name or the name of their business. Patrons may purchase works from any exhibitor they choose and the money goes directly to the artist.