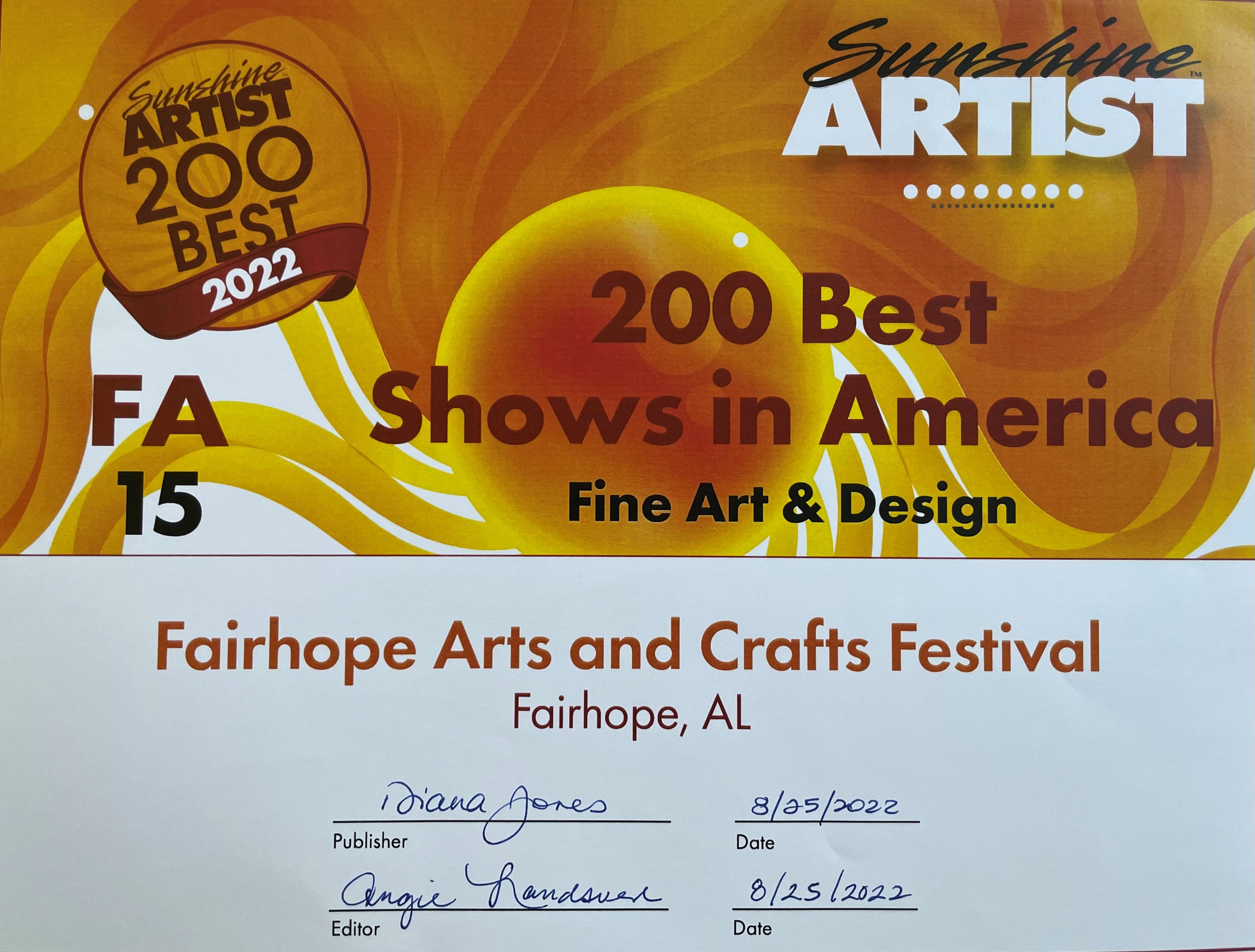 Voted #15 by Sunshine Artist Magazine!
The Sunshine Artist magazine announced in September 2022 the release of its annual 200 Best.

The Fairhope Arts and Crafts Festival was named one of the TOP 15 art shows in the nation by the prestigious Sunshine Artist Magazine in their annual ranking of the nation's top festivals.