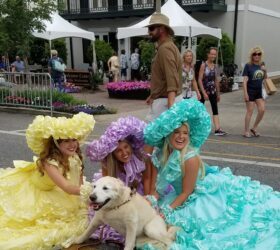 Registration
A registration form, pre-assigned booth number and map will be emailed to you via ZAPP before the start date of the event.
Registration will open at 3:30pm on Thursday March 16, 2023. The registration tent will be located outside the welcome center on Section Street.
To register, you will need to bring your completed 2023 Artist Registration Form and your drivers license.
Setup
Setup can start on Thursday after the festival streets are COMPLETELY CLEARED of all vehicles. The streets will close at 5 pm and the police will open them when the streets are clear for artists to come in and set up - probably close to 6:00 pm.

You cannot park anywhere within the festival prior to set up on Thursday and you cannot begin unloading or setting up until the Fairhope Police Department gives the all clear.

During the festival
Festival hours are from 10am to 5pm. The Artist Hospitality volunteers will be there to assist you during the festival and you can call the Festival phone number (251) 229-1874 for questions or requests.
Breakfast will be available at the Visitor Center and we will come by with a drink wagon three or four times a day each day.
A volunteer will come by your booth every morning to check on you. You can arrange a booth sitter for a 30-minute break during the day and if you need a short, unscheduled break you can call the Festival phone number.
During your break, our volunteer will stay in your booth. Typically we advise customers to return at the time you are scheduled to return. It will be up to you to communicate to your booth sitter if you would like them to make sales during this break.

Volunteers from Artist Hospitality will be picking up surveys at the end of the festival.

The festival is a rain or shine event but the festival staff will keep a close eye on the weather and will take precautions to keep everybody save if inclement weather is predicted.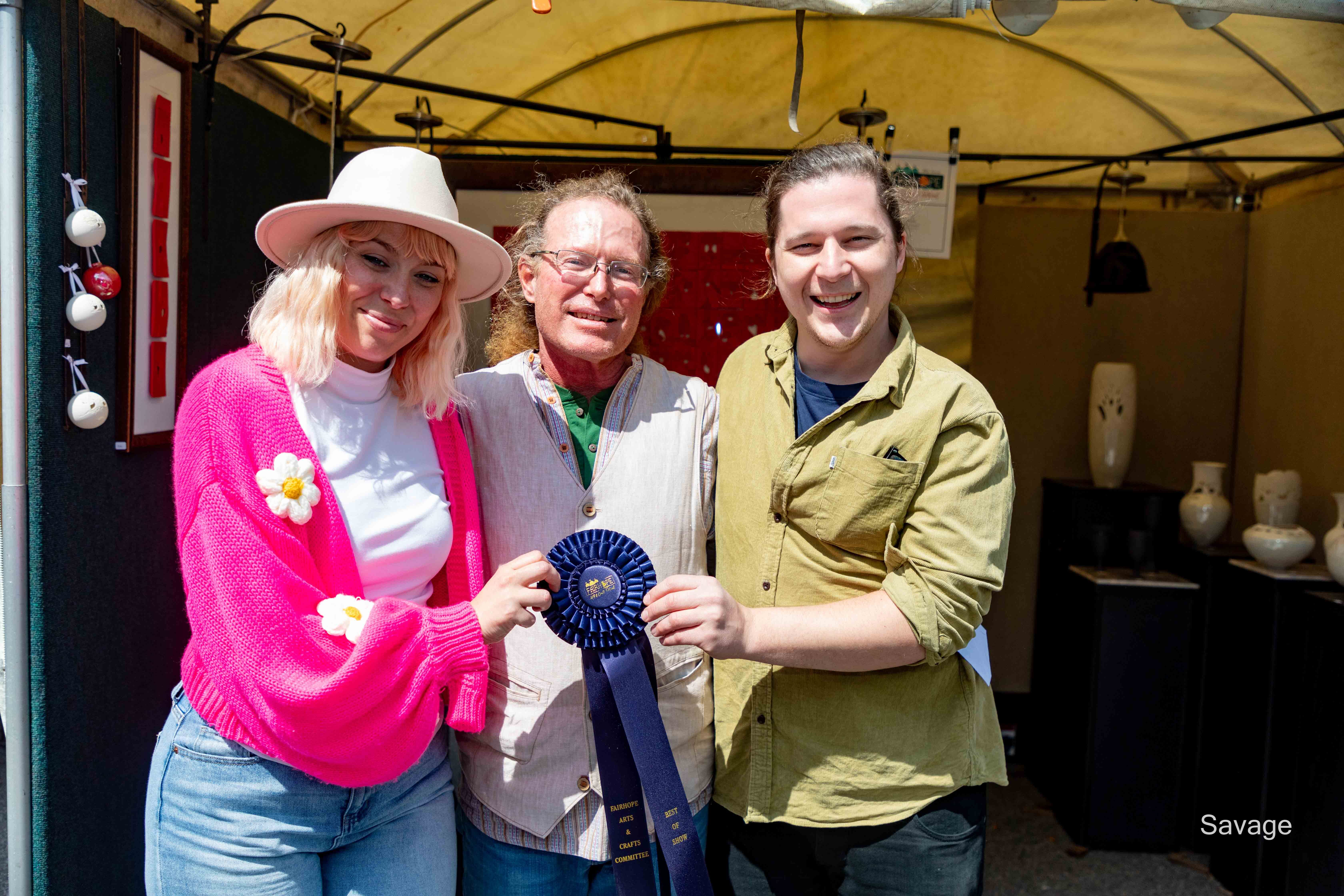 Judging
This is a juried show. There will be different awards for 11 different categories. Judging will take place on Friday, March 17th starting at 9.00am.
Three judges will come by during the day to choose a Best in Show, plus awards in 11 individual categories. Additional prizes will be given as Merit Awards. All together more than 20 award winners and each award comes with a cash prize.
The judges will only be able to spend a short time at each booth because they have a lot of ground to cover in the time allowed for judging. We want to be fair to all booths and give each a equal time.
The results of the judging will be announced during the Awards Dinner.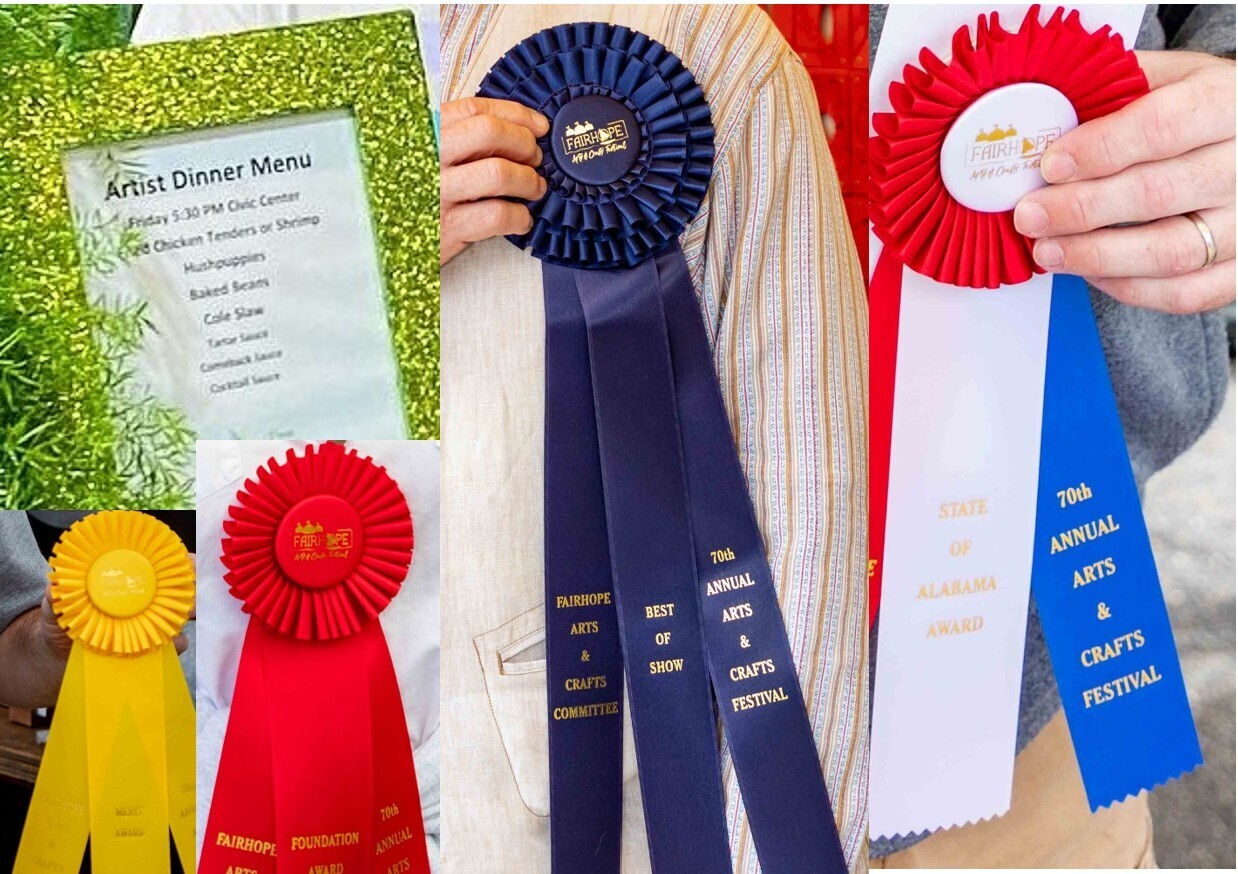 Awards Dinner
During the Awards dinner the results of the judging will be announced and the awards will be presented. Each artist receives one ticket. Additional tickets can be bought in advance for $15.00. You can call the Festival phone number (251) 229-1874 to buy additional tickets.

The Award's Dinner is Friday night immediately following the close of the Festival at the Fairhope Civic Center located at 161 N. Section Street. Dinner is served at 6:00 pm.
Artists will be also be invited to review and judge the student art pieces from various Eastern Shore High Schools to determine the winners of the Student Art Competition.



Frequently Asked Questions
Please check out our Artist FAQs page for more details.